Cleaning – Inspections – Buildings
Dust triggers alteration, as it absorbs humidity, causes bioalteration and blackens surfaces. Specialised periodic cleaning keeps materials dust-free.
Moreover, the regular inspection of the archaeological areas, repository rooms and objects on display allows us to detect any emerging deterioration so that action can be taken before it spreads or gets worse.
The museum also takes care of the buildings that host its collections by means of regular controls in which ceilings and drainpipes are checked with the help of the Maintenance Department.
In the historic buildings, stone alterations are studied, a precise diagnosis is drawn up and the necessary restoration work is proposed and assessed.
Monthly cleaning of the Plaça del Rei site. The total 4000 m² surface area is cleaned twice yearly.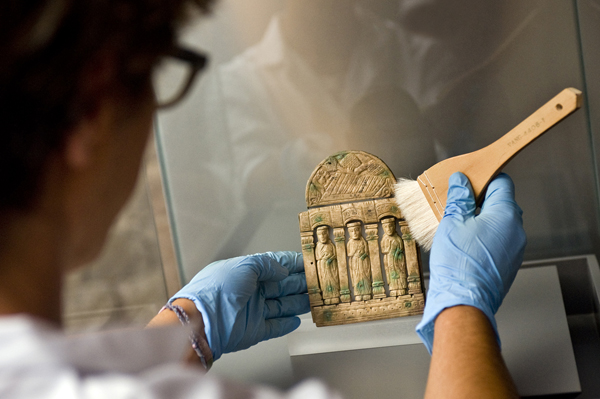 Dust is cleaned once a year with suitable tools, and great care is taken to avoid surface abrasion.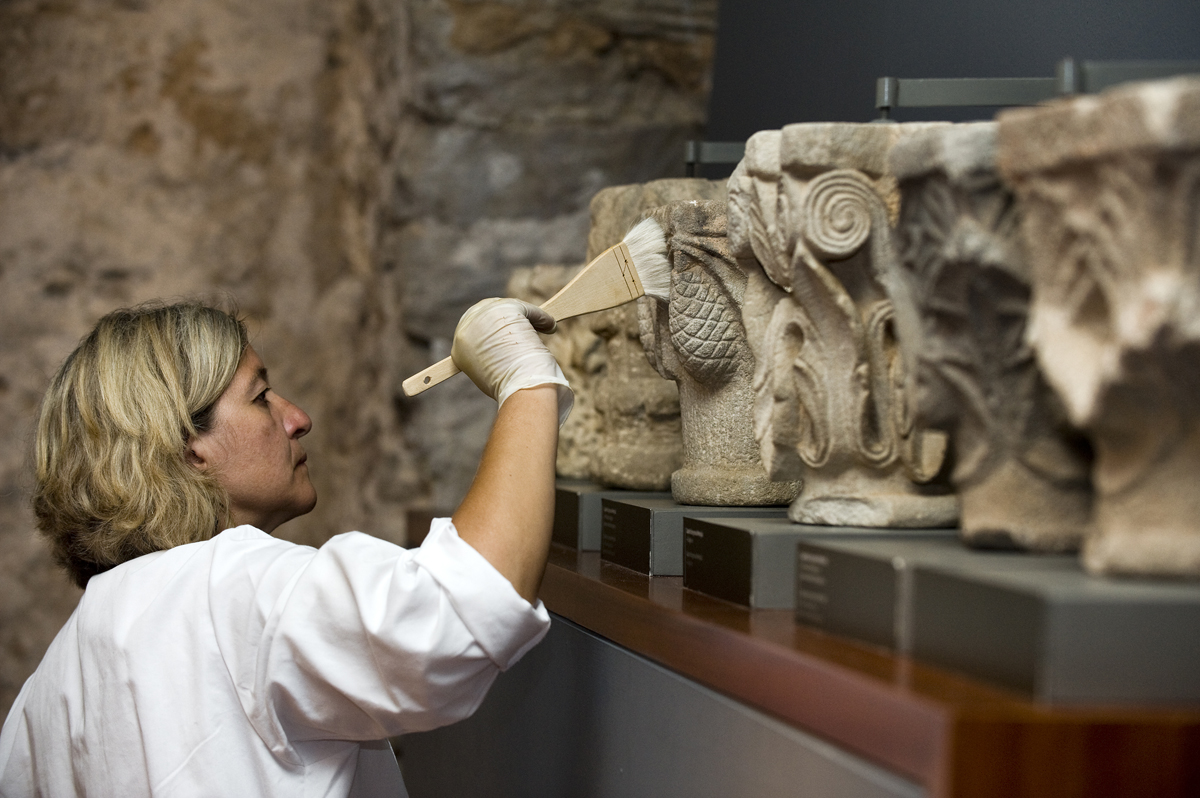 Periodic cleaning is particularly important in the case of objects exhibited without a glass case. (©Jordi Mota-MUHBA)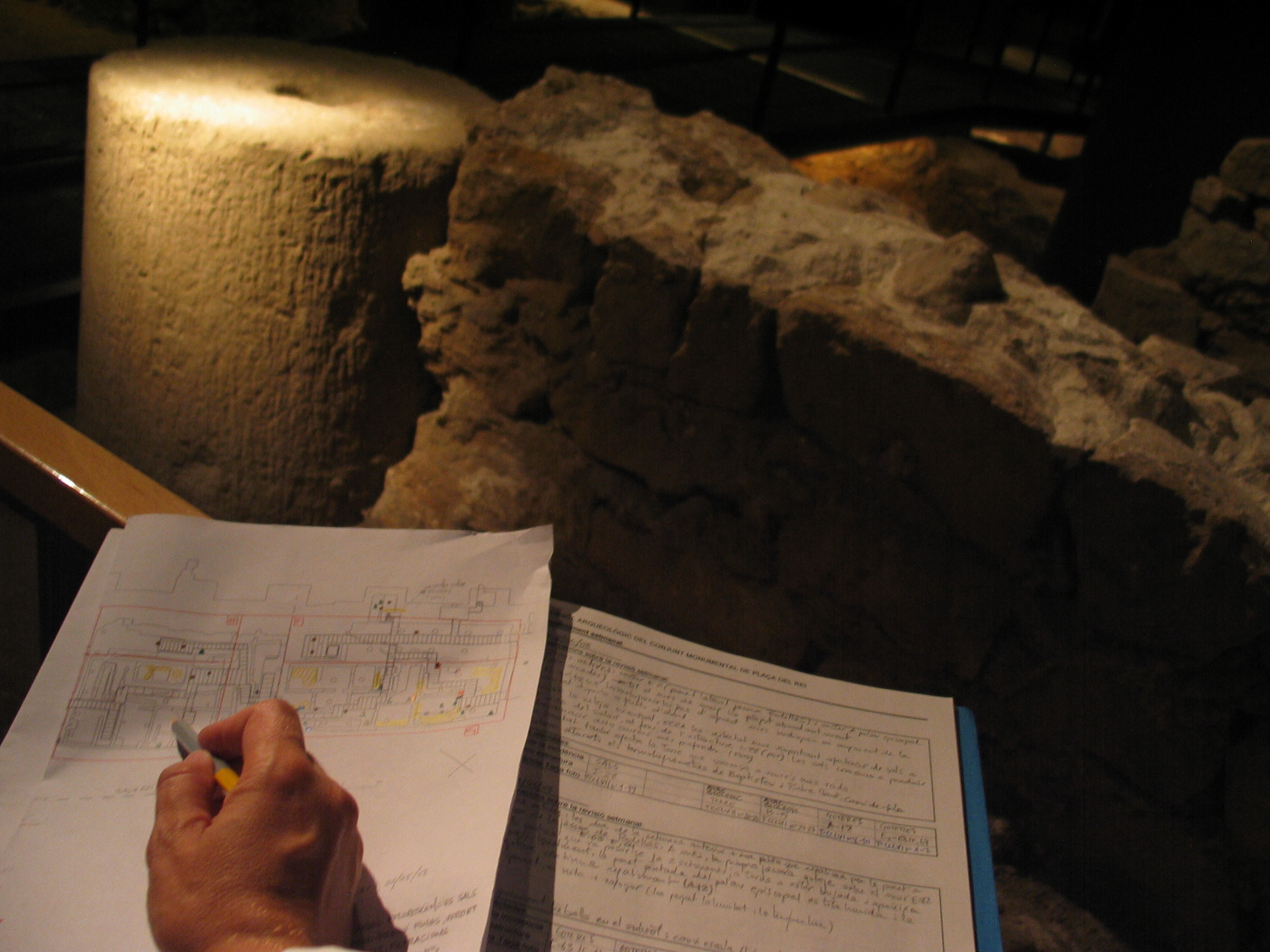 Dossier on monitoring of the condition of the archaeological site for the purpose of evaluation and corrective measures.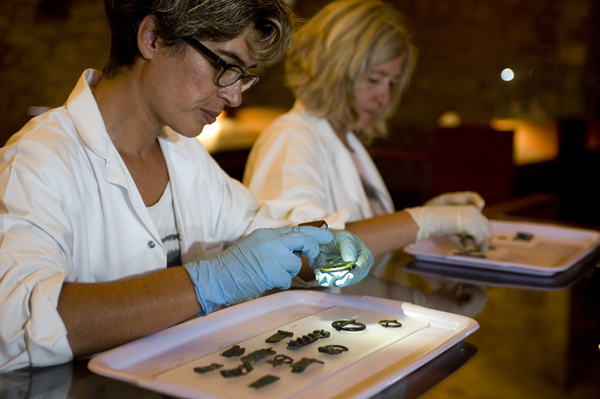 Periodic inspections of exhibits for the early detection of possible deterioration. (©Jordi Mota-MUHBA).

Periodic inspections of the objects in the repository rooms. The necessary supports and absorbers are added.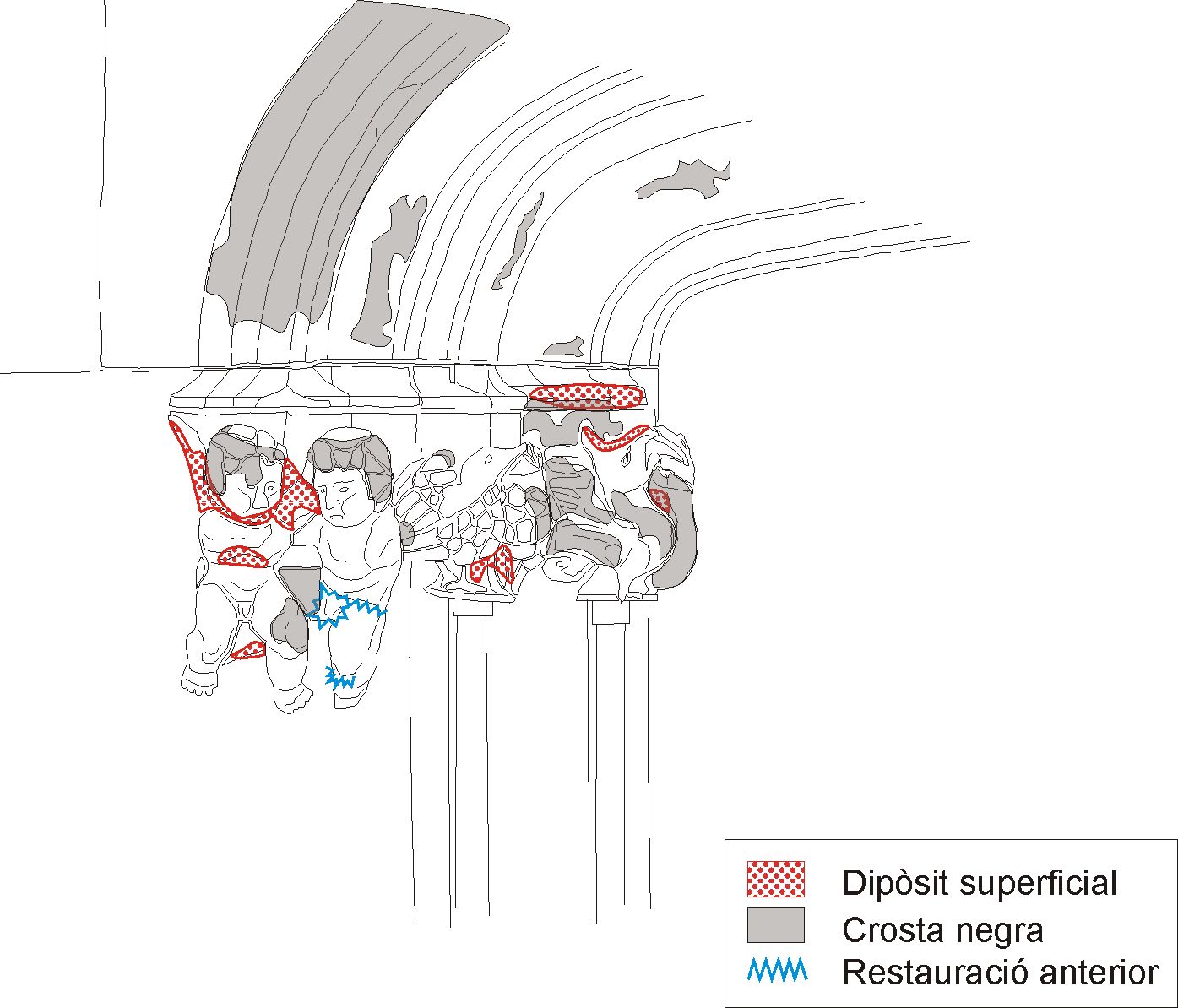 Study of the stone alterations of Casa Padellàs.


The buildings protect the collections. The roofs and drainage systems are inspected regularly. Inspection of the roof of the Saló del Tinell.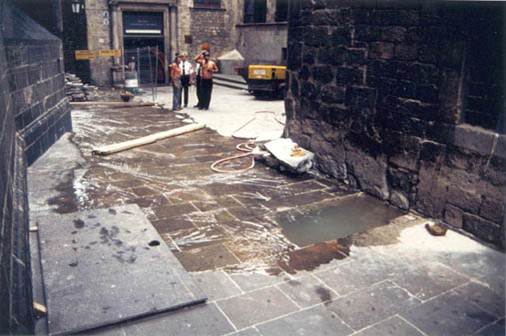 Archaeological areas below street level must be monitored to guarantee that the pavement is sealed, and water and sewage networks are also monitored.