Saint Eulàlia's flag is one of Barcelona's most important symbols. Due to its state of conservation, in 2012, the MUHBA's Department of Preventive Conservation and Restoration assembled a team of specialists in the conservation of fabrics, wood and easel painting who, together with chemists, art historians and museographers, stabilised the piece and restored its aesthetic properties.
Restoration of the flag
Management and coordination: Lídia Font, Anna Lázaro and Carla Puerto, of the Preventive Conservation and Restoration Service of the Museum of the History of Barcelona
Restorers: Esther Martínez, Luz Morata, Carmen Masdeu, Voravit Roonthiva, Ruth Bagán and Empar Lloret
Laboratory analyses: Eduard Correal (IncaFust)
Technical assessment for the auxiliary aluminium structure: Oriol Ribas, Metrikal
Auxiliary aluminium structure: Metrikal
Framing: Acutangle
Saint Eulàlia's flag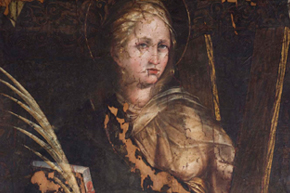 Oil-painted red silk with silver leaf on both sides. Greatly deteriorated through use. It was affixed to a piece of wood and was varnished in its entirety. Between 1581 and 1623. Dimensions: 149 x 81.7 cm. (MHCB246)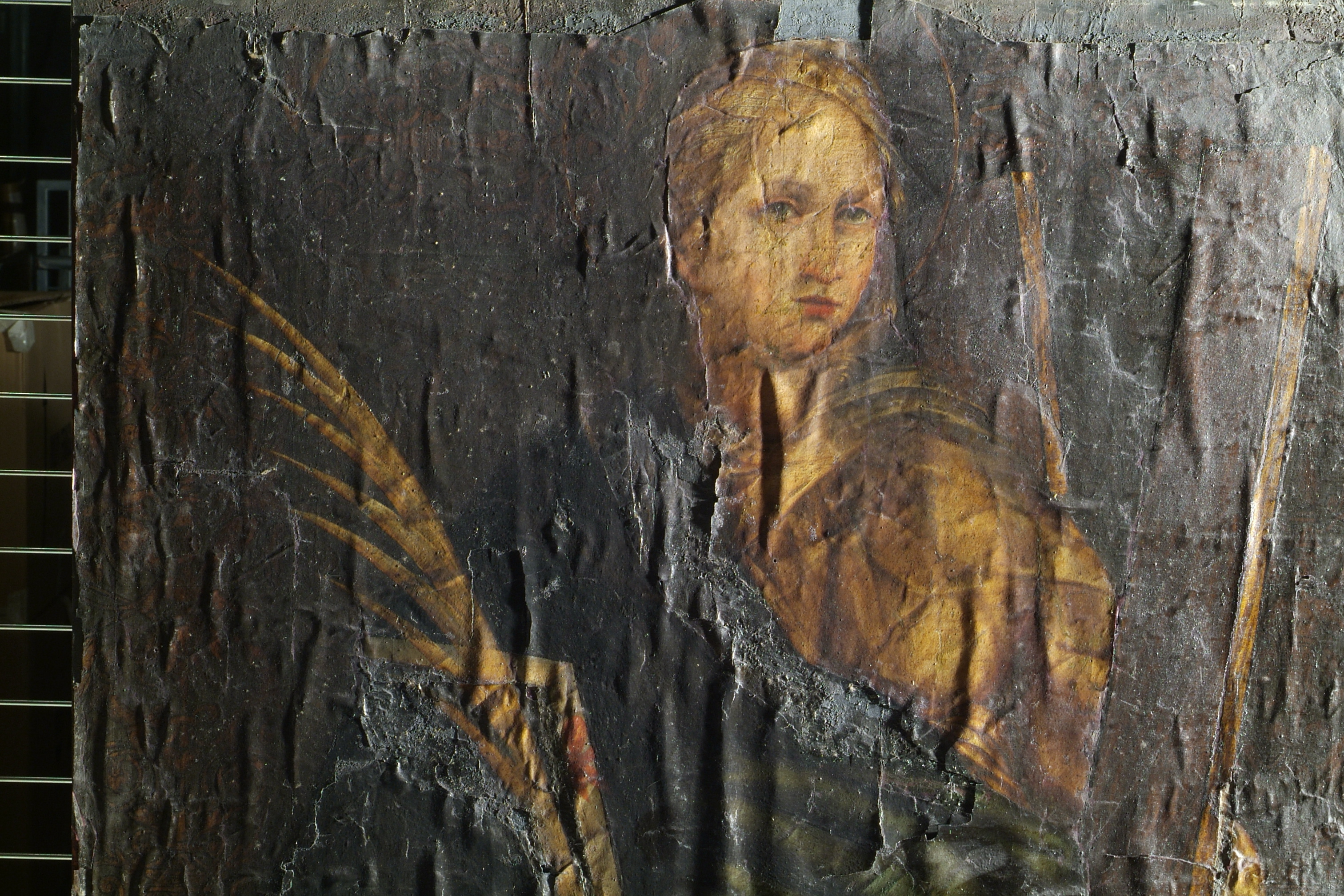 The movement of the wood causes tension, creases and undulations, and the painted layer is cracked.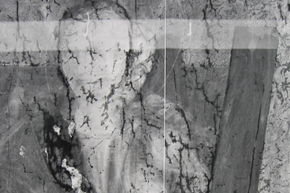 The x-ray shows that the artist changed his mind, since on the other side the saint's face is tilted differently to the way he eventually painted it on both sides.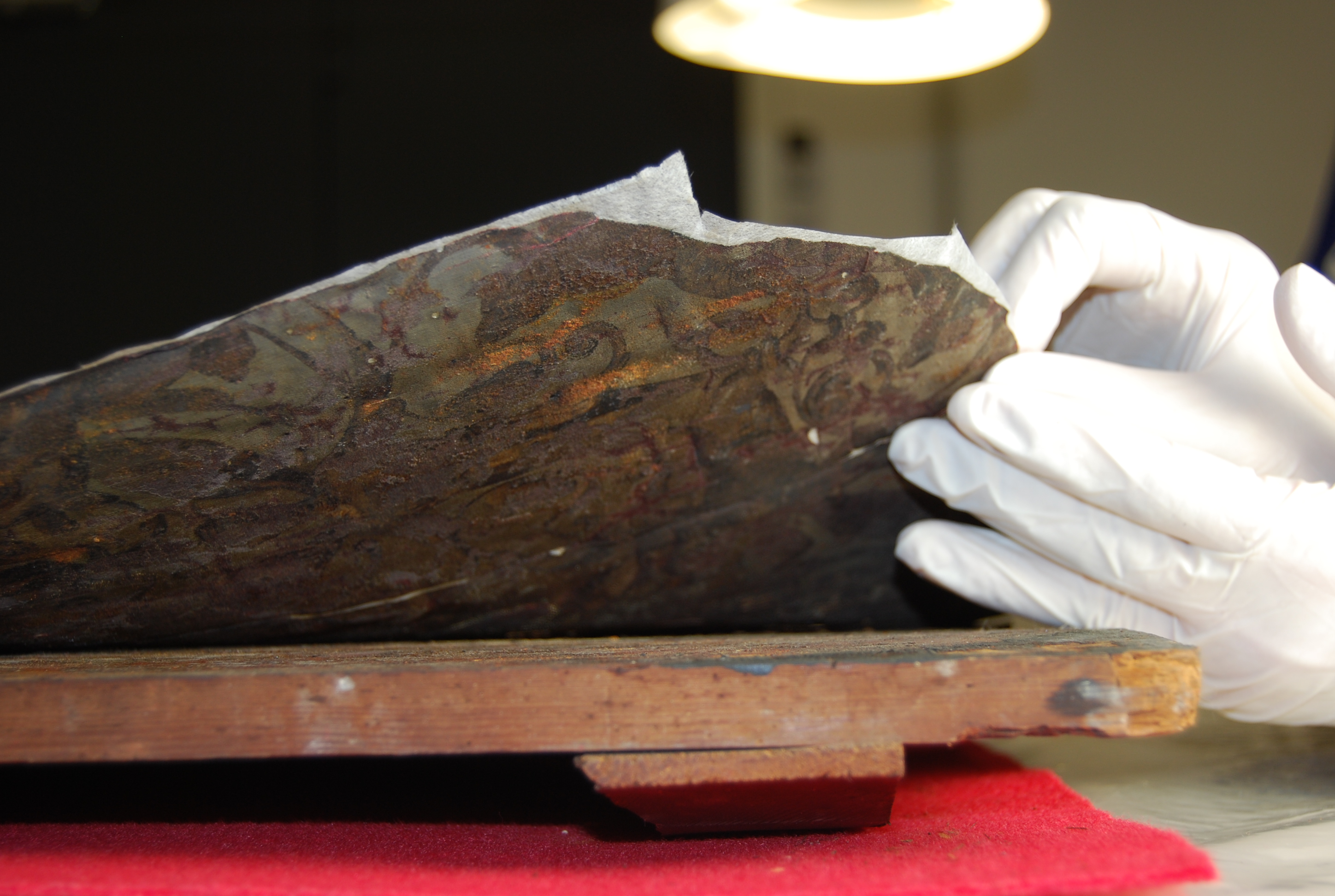 The flag cannot be unglued from the wooden support. This silk is not strong enough and the paint is too frail.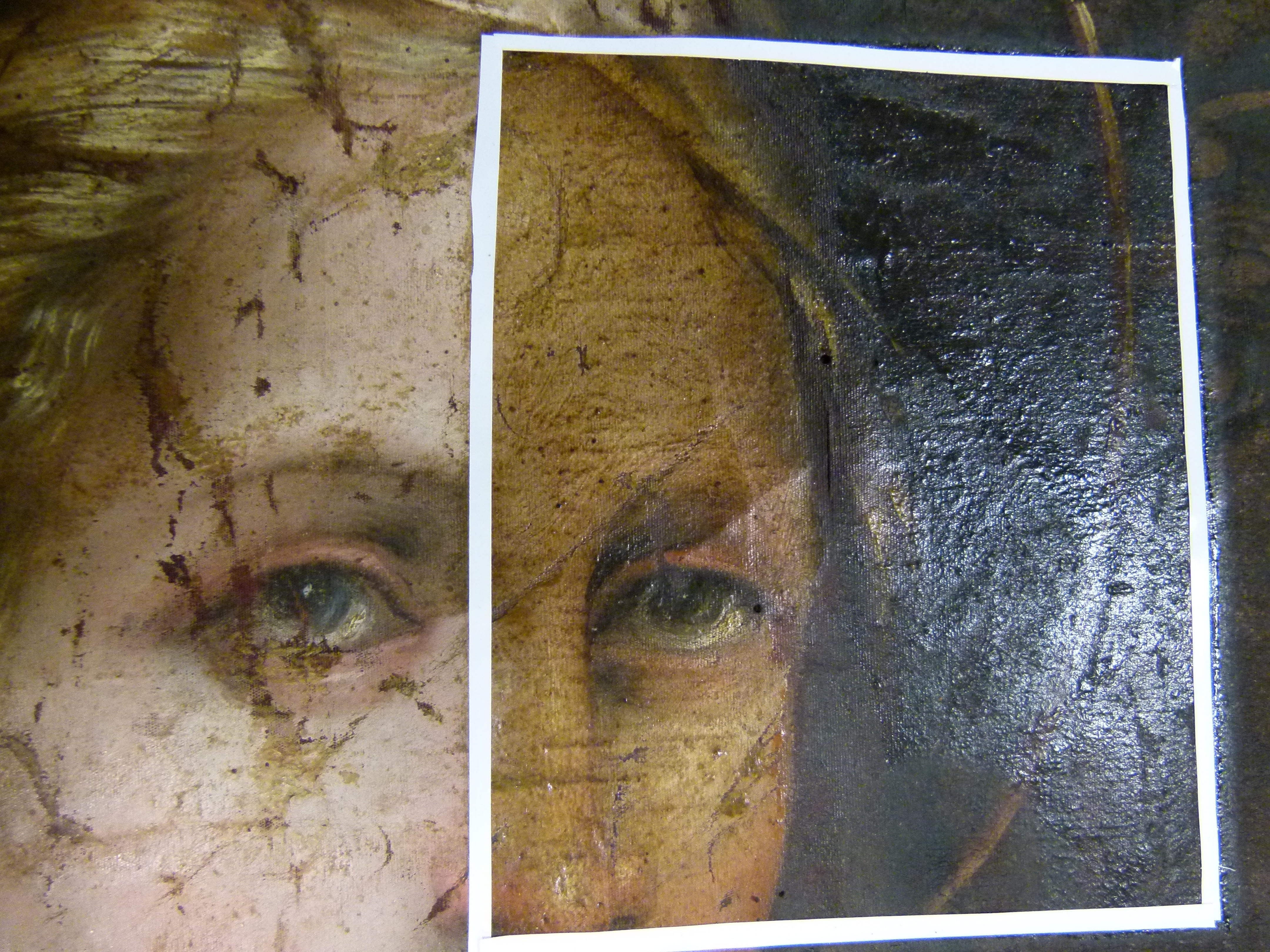 Subsequent varnishing increased the tension and also turned dark, so the varnish has to be removed.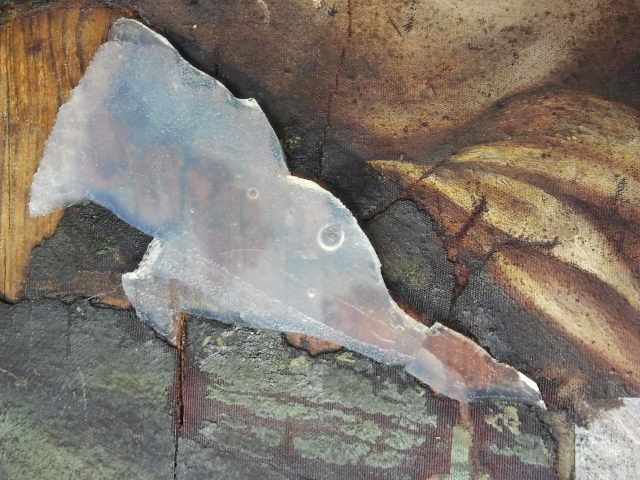 Cleaning with water and agar-agar, a substance that forms a gel that improves wetting capacity and reduces water penetration into the fabric. (©Esther Martínez_MUHBA)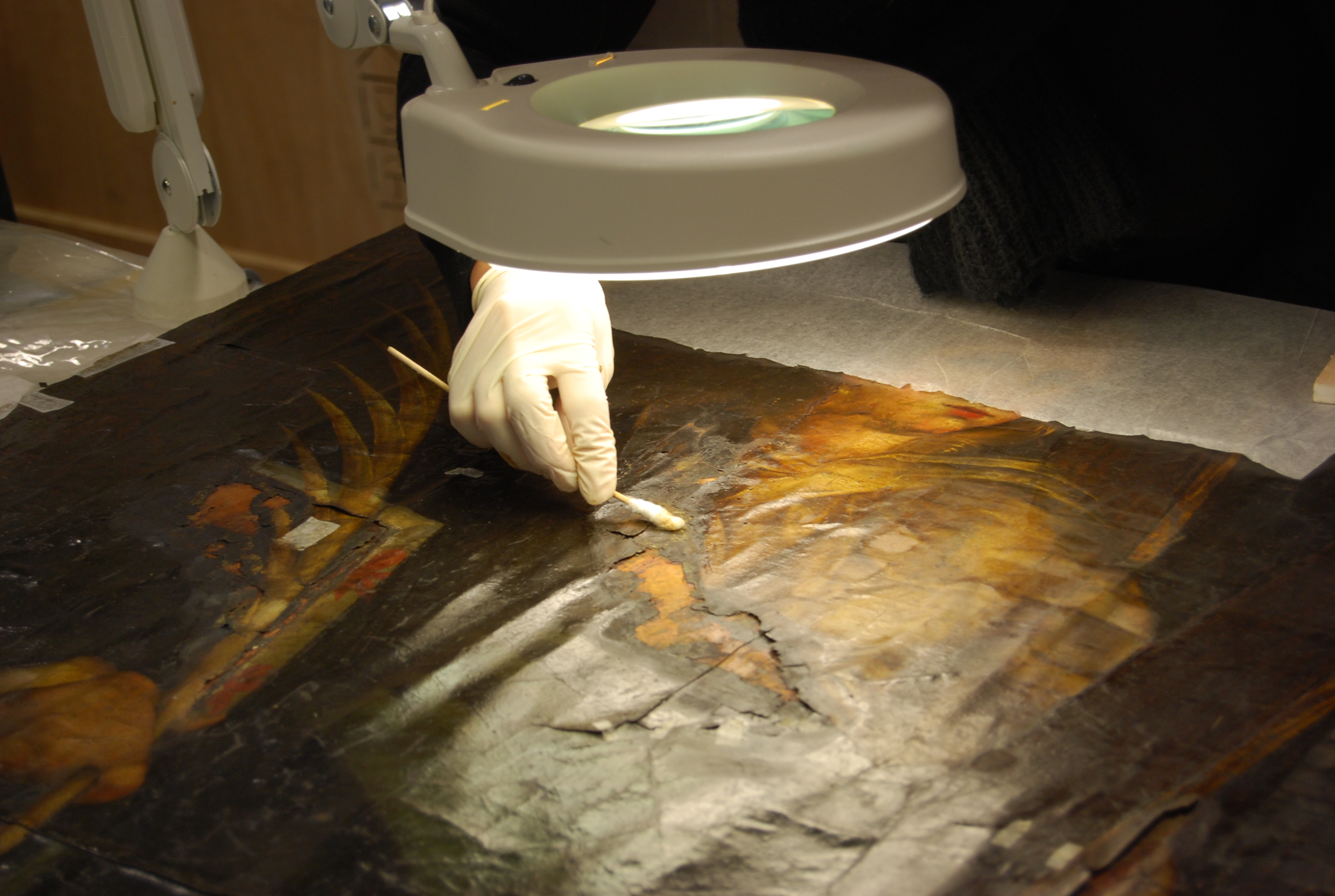 Elimination of the non-original stucco and varnish with a solvent-gel: ligroin + ethanol (80:20) gelled with carbopol + ethomeen due to its reduced polarity.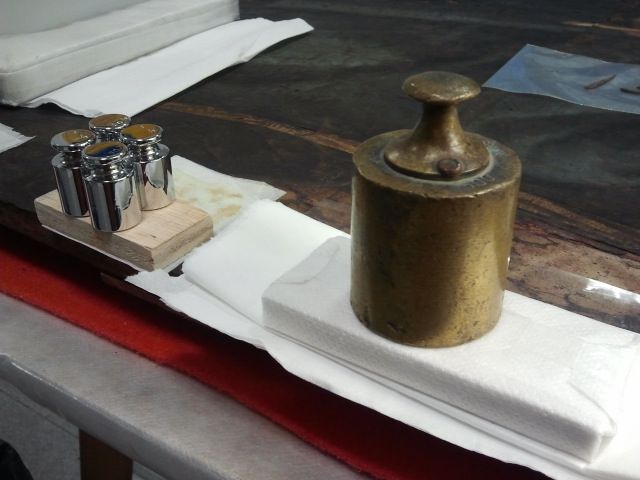 Correction of deformations.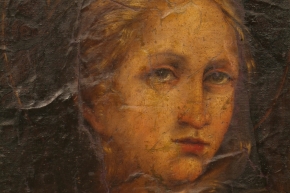 Before the cleaning. (©Ramon Muro-MUHBA)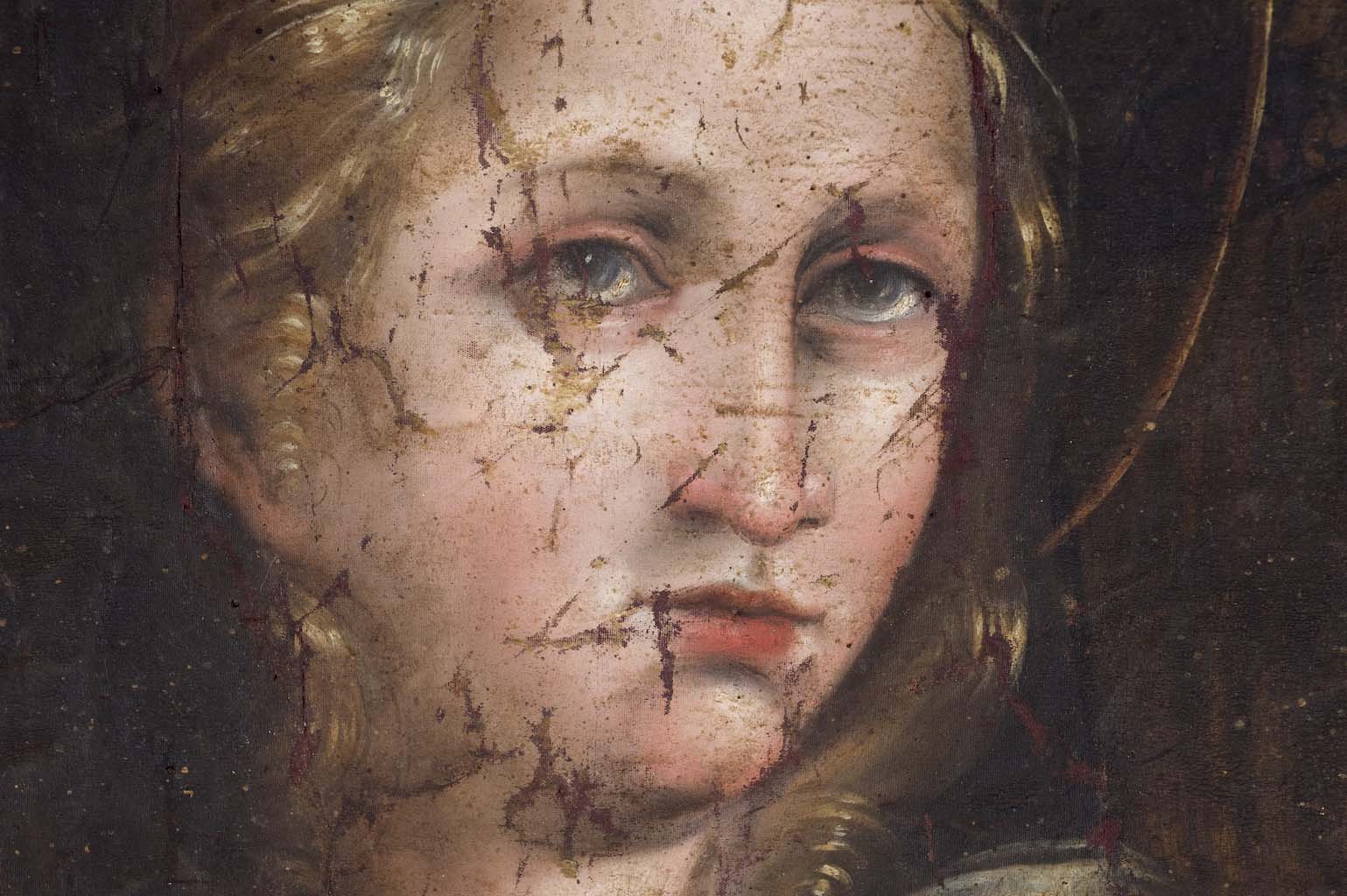 After the cleaning. (©Pep Parer-MUHBA)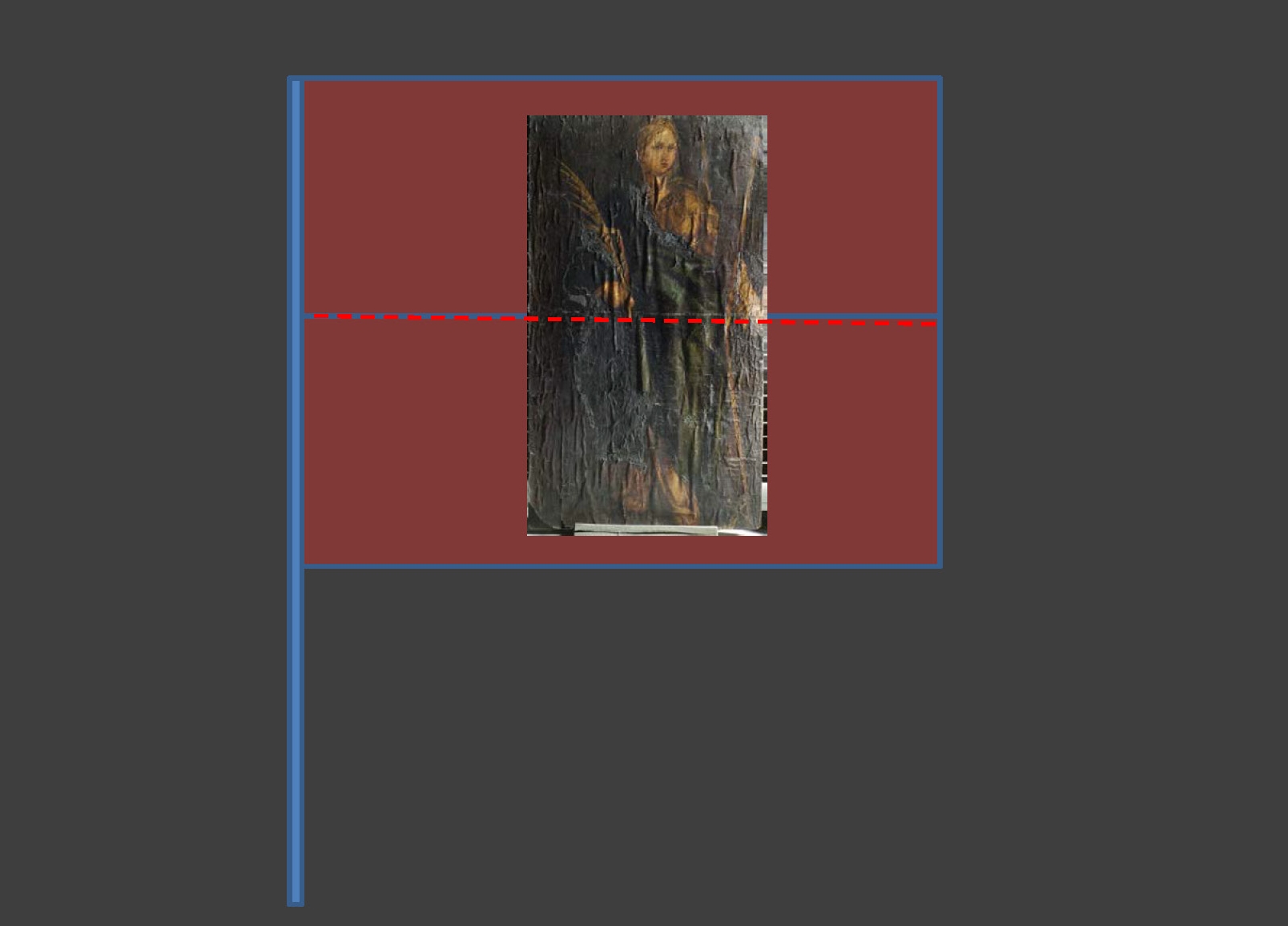 Hypothetical reconstruction of the flag based on the study data.