News
25/11/2023 - 13:24
On the occasion of the International Day for the Elimination of Violence against Women, the IBE looks to draw attention to and eradicate the different types of male violence towards women in sport.
23/11/2023 - 12:00
Feminism and women. The project "Educating for intercultural life. Building a society free of sexism and racism" wins the 25N Award with its proposal to create a guide to prevent sexist and racist violence at school.
15/11/2023 - 12:51
Enfrontar les violències masclistes digitals és una tasca crítica i necessària per construir un entorn en línia segur i inclusiu!
When:

Del 16/10/2023 al 18/12/2023

Where:

Centre Cívic Drassanes
Carrer Nou de la Rambla 43 (Ciutat Vella)
900 922 357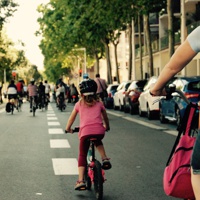 When:

Del 15/10/2023 al 17/12/2023

Where:

Punt de trobada i sortida en funció de la ruta
Carrer de Pere IV 58 - 60 (Sant Martí)
One out of every five women worldwide have suffered sexual abuse as a child.

WHO Global status report on violence prevention 2014.

One out of every three women have suffered physical or sexual violence from their partners at some point in their lives.

WHO Global status report on violence prevention 2014.

In Catalonia, 51.3% of women have suffered gender violence (excluding comments, sexual gestures and exhibitionism) in the course of their lives.

Department of the Interior, Generalitat of Catalonia.

62 million European women have been victims of gender violence during their lives.

European Union Agency for Fundamental Rights, 2014